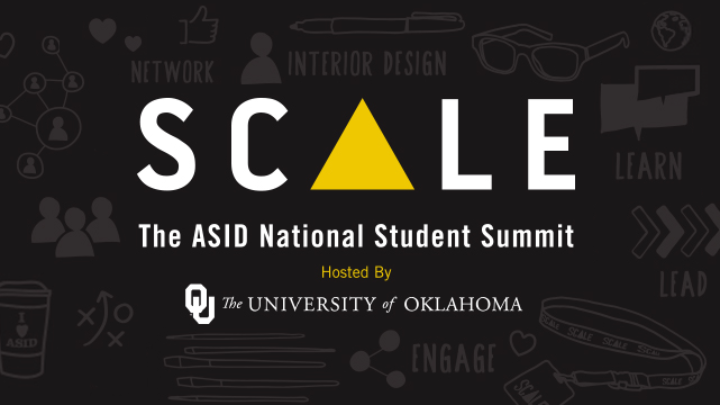 SCALE: The ASID National Student Summit
Description
Formerly known as LAUNCH, ASID will host SCALE: The ASID National Student Summit at The University of Oklahoma, March 31 – April 2, 2017.
The one-of-a-kind, multi-day conference for interior design students will expand in 2017 to include seminars for interior design educators and chapter training for ASID student chapter leaders.
Attendees will learn to navigate their interior design careers and enhance their understanding of the impact of design on people and their environments. The interactive experience will include top notch break-out seminars, project tours, networking events, and much more. View the full agenda, speaker profiles, and additional event information on scale.asid.org/home.
SCALE is for interior design students and educators who believe that the impact of design transforms lives.
Students studying other built environment professions such as architecture, landscape architecture, and urban planning will also benefit from the experience at SCALE.