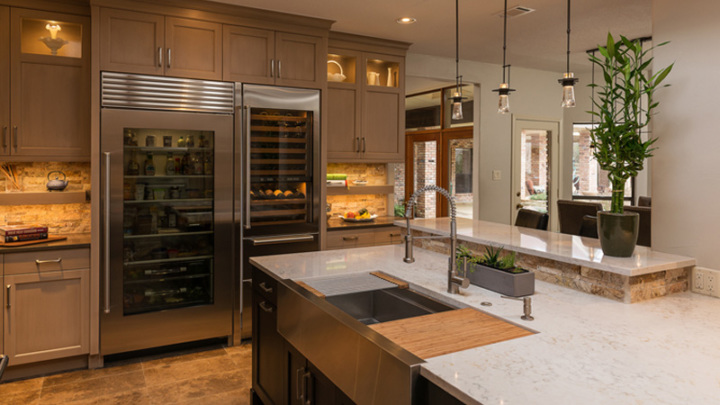 Dallas DC Emerging Designers January Event
Description
Calling all Foodies! Do you love food, wine and entertaining? If the answer is "yes," then this event is for you!

The ASID Texas Chapter Dallas Design Community invites Emerging Interior Designers** and their guests to join them for the 1st Annual Emerging Designer Food Fight, a "hands on" cooking experience with a private chef at the showroom of ASID Industry Partner The Kitchen Source [1544 Slocum Street, Dallas, TX 75207].
Teams will be organized to prepare and set up the meal, signature drink, and table top. In addition to personal time with the chef, we will be working with the latest and greatest equipment in one of the beautiful kitchens in The Kitchen Source. Be prepared for great food and great fun!
**Who is considered an Emerging Interior Designer? Interior Designers with five years or less of practice out of interior design school.

Due to the complexity of organizing the teams and the size of the kitchen, this event is limited to a maximum of 24 ASID Emerging Interior Designers as cooking participants, but guests are welcome to enjoy the results of their culinary efforts.

Schedule
6:00 - 6:30 PM | Cocktails and Team Assignments
6:30 - 8:00 PM | Teams Organize Meal, Drinks and Table Top
8:00 - 8:30 PM | Clean Up

RSVPs/Fees
Note that you must RSVP/register online via EventBrite. RSVPs will close at 5:00 PM on January 15th, so be sure to RSVP by then.
Emerging Interior Designers - ASID Members: $0
Emerging Interior Designers - Non-Members/Guests: $50
IMPORTANT: If you RSVP via Eventbrite and then discover you cannot attend, please be courteous by following these instructions to cancel your registration so that both the host and the Dallas Design Community volunteer organizers know.

---
Questions about this specific event? Contact Grayson Knight, Allied ASID [gknight@dallasdesign-group.com] OR Andra Schwenk, ASID [andra@sdginterior.design]