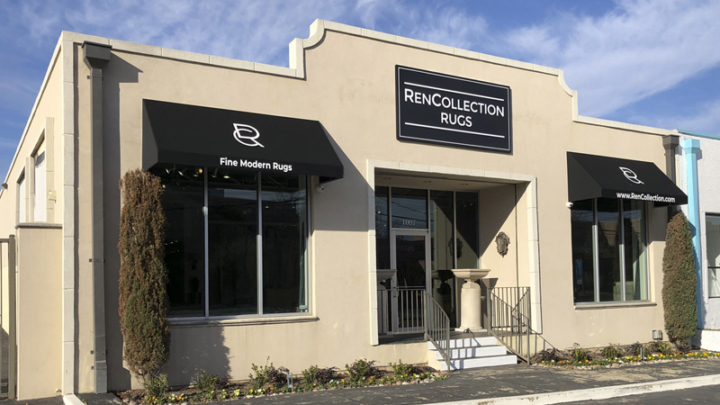 Dallas DC June Event - Day of CEUs
Description
The ASID Texas Chapter Dallas Design Community invites you to attend a Day of CEUs hosted by ASID Industry Partner RenCollection Rugs. Find all CEU descriptions on Eventbrite. Breakfast, Lunch and Happy Hour will be provided for all attendees.
[TIP: Combine this day of IDCEC-approved CEUs with CEUs at the ASID Texas Chapter's Celebrating Design Texas: Education, Expo & Awards on August 2-4 to fulfill your continuing education requirements.]
In addition, please join us for the first annual presentation of the ASID Dallas Design Community Outstanding Service Award. This year we will be honoring Karen Parks, ASID during lunch for her unwavering dedication, leadership and service on our Board for 7 years as Program Chair and her continued support of our ASID community.
ASID DDC Membership Drive! Please make a commitment to bring one or more non-member Interior Designers to get their CEU credits and learn more about the benefits of joining ASID. There will be a membership table set up with information about ASID and team members on-hand to help get their application processed.
Designers, bring a non-member Interior Designer and be entered to win a rug generously donated by RenCollection Rugs! Also, be sure to bring your business card to drop into the raffle for a chance to win other prizes provided by our host. Industry Partners, don't forget to bring your business card to drop into the raffle for a chance to win the chance for an Industry Partner spotlight (2-3 minutes) during Happy Hour.
Overall Schedule
9:00 AM - 9:15 AM: Check-In & Light Breakfast

9:15 AM - 11:30 PM: 2 hours of CEUs

11:30 AM - 12:30 PM: Luncheon honoring Karen Parks, ASID for Outstanding Service

12:30 PM - 4:00 PM: 3 hours of CEUs

4:00 PM - 5:00 PM: Happy Hour & Lite Bites
RSVP/Fees
ASID Members: $0 (includes any amount of CEUs + Breakfast, Lunch and/or Happy Hour)
Non-ASID Members: $0 (Membership Drive: includes any amount of CEUs + Breakfast, Lunch and/or Happy Hour)
Registration Information
You must register on Eventbrite to attend. Registration will close at 11:59 PM on Sunday, June 11th.
Attendance is limited to 100 people per CEU, so sign up quickly! An additional 50 people can be accommodated for Lunch and Happy Hour.
For accurate counts, during registration you will be required to indicate every component of the day-long activities you will be attending - i.e., each CEU and each meal. Therefore, if you just want to attend the Awards Lunch, just want to attend 2 CEUs, or just want to attend Happy Hour, you may do so.
Be prepared to provide your IDCEC Identification Number during the registration process if you use IDCEC to track your CEUs.
If you RSVP via Eventbrite and then discover you cannot attend, please be courteous by following these instructions to cancel your registration so that both the host and the Dallas Design Community volunteer organizers know.
Questions about this specific event? Contact either one of the ASID TX Dallas DC Programs Co-Chairs: Chris Takacs, ASID IP Rep at [972-345-7424] or Bryce Smith, ASID IP Rep [214-698-1000].