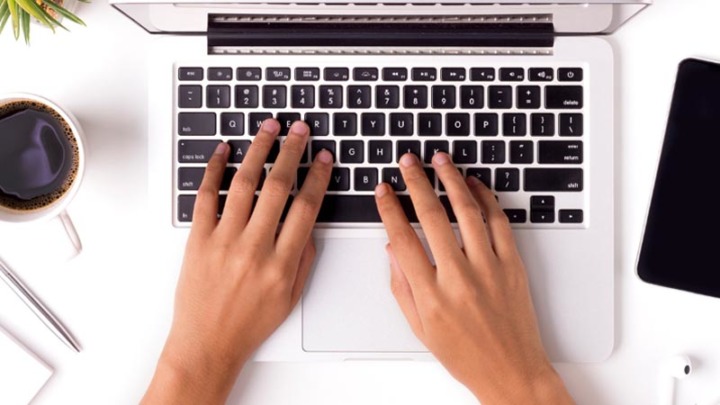 Webinar Workshop: Save Time & Get Organized with Systems
Description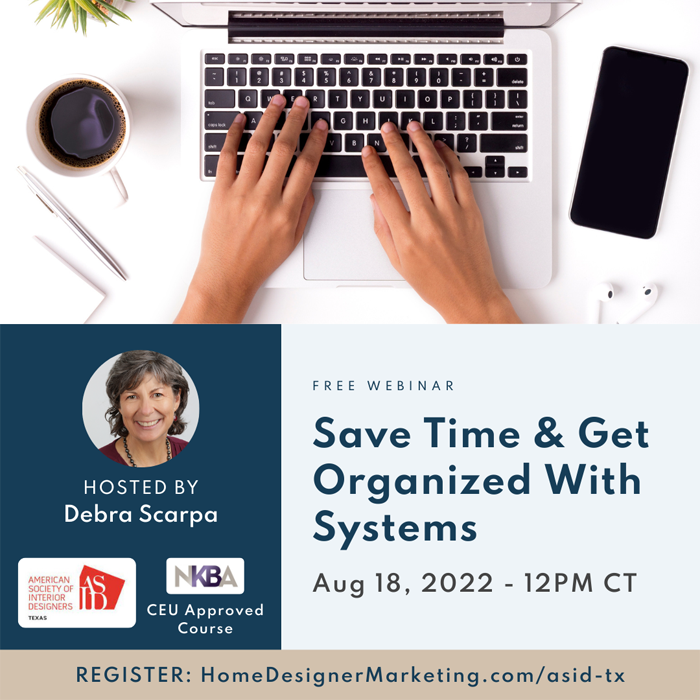 The ASID Texas Chapter wants to help our members thrive, so we invite you to take part in the business-building webinar workshop "Save Time & Get Organized with Systems."
As a home design business owner, you're probably stressed to some capacity. Thankfully, there are systems you can implement to alleviate stress, save you time, and get you organized.
Join Debra Scarpa, Co-Founder of Home Designer Marketing, to learn how systems can benefit your business whether it be in your marketing, sales, operations, and even your finances.
Agenda:
Marketing Systems
Sales Systems
Operation Systems
Finance Systems
Your Superpower & What Energizes You
[NKBA CEU approved course for 0.1 CEU Credits. Must self-report CEUs to NKBA with course title, instructor, delivery method and total CEUs awarded per course.]
Note that this webinar is limited to 100 attendees. Please register via the link below to be sent the login information. Questions about this workshop? Text or call Debra at 916-741-5249.