John Phifer Marrs, ASID Publishes New Book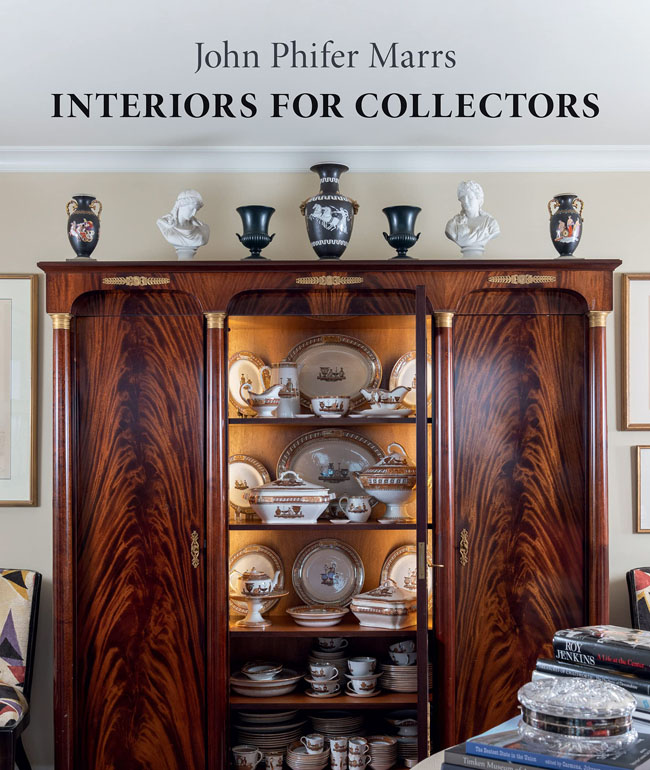 We are thrilled to announce that longtime, beloved ASID member and former ASID Texas Chapter President John Phifer Marrs, ASID of John Phifer Marrs Interiors has just published a new book: Interiors for Collectors (Gibbs Smith, August 2021).
Besides being an interior designer, John is also a purveyor of antiques. He helps clients build their collections and also designs walls, rooms, or wings in high-end homes to display the objects. This book is about the joy of collecting and John's passion for displaying just about anything and everything in unique and beautiful ways.
John is a collector himself with a roster of clients that have included an ambassador and members of Dallas's prominent families. For one client, Marrs designed an attic room with elaborately beamed, cathedral ceilings to showcase a collection of Gothic-inspired 19th-century bronzes.
Here, the collector's soul is on display for all to see—in John's designs for porcelains, figures, historic objects, antique furnishings, artwork, women's handbags and shoes, and much more. This book is a delightful read and a treasure to view.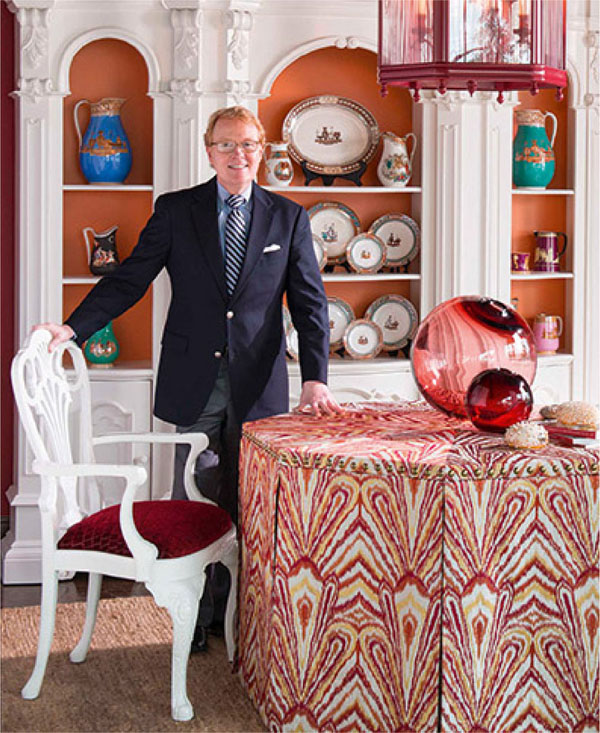 "'I think everyone should collect something,' I tell my clients. Some already do and some don't. Those who do seem to get the disease quite quickly and off we go! I have been so lucky to help in the acquisition of collections and in deciding how to edit and organize, and finally, to decorate rooms, wings, or whole houses with magnificent collections of just about anything and everything you can imagine."
His first book signing will take place September 22 at 1:00 PM at the showroom of ASID member Laura Lee Clark, ASID as part of Texas Design Week (registration required). Books will be for sale at the event, and John will give a brief talk before the book signing.
We want to wish John a hearty congratulations on such a stunning and entertaining book and impressive career!
[Note: We will update this post with future book signing events as they are scheduled.]