Texas Chapter Member Recognized with 2021 ASID National Honor
We are happy to announce that one of our ASID Texas Chapter members has been named as one of ASID's 2021 Ones to Watch Scholars.
---
Raul Baeza, ASID, RA, RID
Senior Designer and Associate | IA Interior Architects (Austin)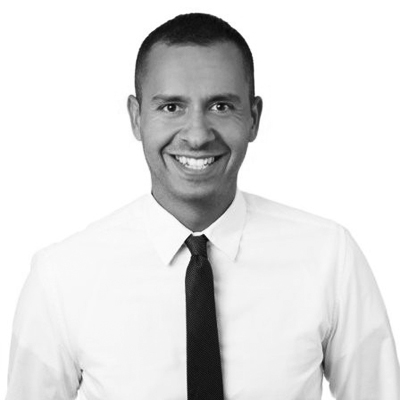 With over 13 years in the industry, Raul brings his experience with interior, environmental graphics, and furniture design to provide clients with a complete vision. Raul works with his clients to develop a design that communicates and nurtures the cultural fabric of their company and community. As Senior Designer, Raul is responsible to be a steward for the client's functional, aesthetic, and budgetary goals throughout the design process. He has designed spaces for clients including, Google, Dropbox, LegalZoom, HomeAway, SailPoint, and Galvanize.
Raul has been published in Interior Design, Interiors + Sources, On Office, and The Business of Furniture magazines. He holds a Bachelor of Science in Architecture and Master of Architects from the University of Texas San Antonio. He is a licensed architect and interior designer in the state of Texas.
The ASID Texas Chapter is fortunate to have several members who have been bestowed the ASID Ones to Watch honor since its inception in 2017. In alphabetical order, they are as follows:
Gracie Andraos, ASID [2017 Scholar]
Raul Baeza, ASID [2021 Scholar]
Laura Burton, Allied ASID [2019 Winner]
Maria Martin, ASID [2019 Scholar]
Greer May, Allied ASID [2020 Scholar]
Adam Nash, ASID [2019 Winner]
Heather Sutherland, Allied ASID [2020 Scholar]

About the ASID Ones to Watch Program
ASID recognizes the need to grow diversity and inclusion in the interior design profession. Through ASID Ones to Watch, the Society supports rising leaders to ensure that diversity is reflected at all levels of the industry.
Each year, the national ASID Ones to Watch program identifies and recognizes rising leaders in the interior design industry who demonstrate exceptional leadership potential and a willingness to push the boundaries of the profession. They are poised to take the next step in their careers. Up to 20 applicants will be honored as ASID Ones to Watch Award Winners within four unique categories: Design Leadership, Education Leadership, Manufacturing Leadership, and Volunteer Leadership.
From the 20 award winners, the Society selects up to eight ASID Ones to Watch Scholars to participate in an exciting leadership development training program. The two-year program teaches Scholars to lead with authenticity through experiential learning, coaching, and mentoring. In the first year, Scholars learn to leverage and embrace their unique perspectives and backgrounds to excel in their careers. During the second year, Scholars have the opportunity to serve as mentors to the next class of ASID Ones to Watch Scholars.
The ASID Ones to Watch program is open to both applications and nominations. Visit asid.org/resources/awards/ones-to-watch to learn more.